G2E - A9077-11 - BOTTE DE TRAVAIL - SOUDEUR
Regular price
$259.99 CAD
Regular price
Sale price
$259.99 CAD
Unit price
per
Sale
Sold out
Botte de sécurité, G2E Métatarse externe - Acton
Protection métatarsienne externe résistante avec rivets, certifiée CSA.
Semelle 4GRIP antidérapante sur les surfaces sèches, mouillées et huileuses, résistante à l'usure, aux extrêmes de températures et aux huiles.
Embout de protection en composite et semelle antiperforation Wellmax® légers et non conducteurs.
Botte certifiée CSA classe 1 et ESR.
Talon de 90°.
Cambrion en polycarbonate de nylon.
Chaussant extra-large (4E) offrant plus d'espace et de confort.
Cuir 2mm imperméable à triple coutures scellées.
Doublure respirante faite de Taibrelle®.
Semelle amovible KUBE faite de PU offrant une absorption des vibrations et un confort prolongé.
Semelle à double densité faite de caoutchouc naturel et d'un noyau de PU léger et confortable.
Collet coussiné.
Embout protecteur antiéraflures fait de PU pour une protection accrue.
Fil Nomex® résistant au feu.
Pièce de cuir résistant antiégratignures cousue sur le côté intérieur de la botte.
Delivery and exchange

Enjoy free delivery and exchange under certain conditions. Read all the details on our terms and conditions page.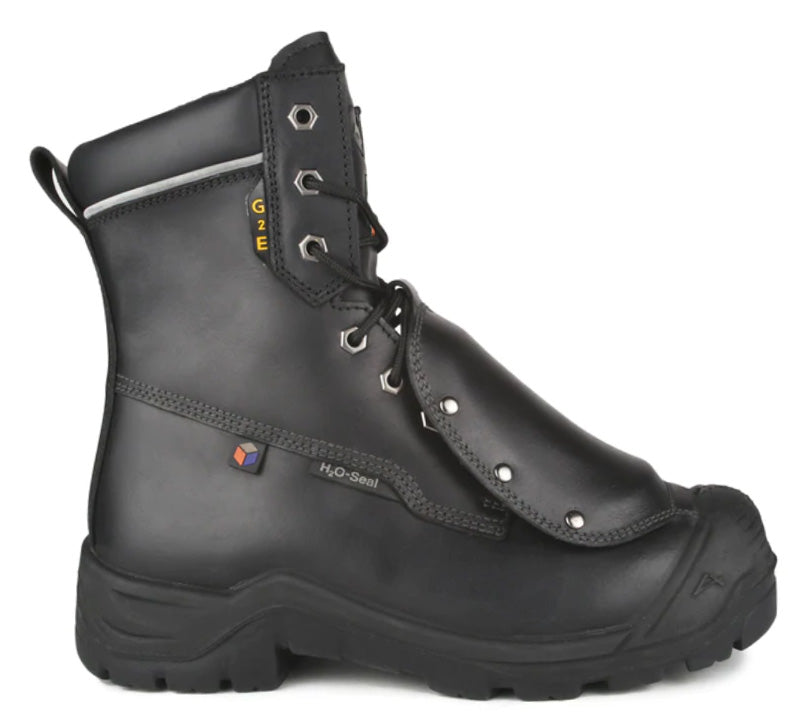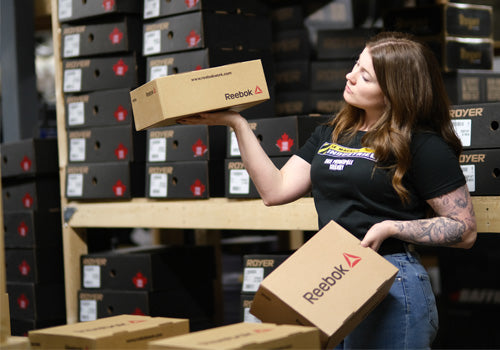 A VAST INVENTORY
The Industrial Store benefits from a storage space of more than 15,000 square feet to manage a large inventory of products offered by the most prestigious brands in the Canadian work shoe market.
About Free Shipping

On orders of $99.00 or more for most regions of Quebec, we offer free delivery. For terms and conditions that apply, please read our Terms and Conditions section.

Shipping your order

Our large inventory allows us to ship quickly and efficiently. If unusual delays are expected, a representative will contact you.

Des produits de qualité

Le Magasin Industriel est fier de vous proposer des produits de qualité distribués par les plus grandes marques du marché canadien de la chaussures de travail CSA.

ROYER 601SP2