27356 - BOTTE FLITE WATERPROOF
Regular price
$134.99 CAD
Regular price
Sale price
$134.99 CAD
Unit price
per
Sale
Sold out
Botte d'eau Flite - Tingley
Imperméable, légère et confortable.
Flite est une révolution dans les chaussures de protection.
Fabriqué à partir d'Aerex 1.5.5® - un matériau exclusif, résistant aux produits chimiques, isolant thermiquement, polymère micro cellulaire, ce qui donne des bottes plus de 40% plus légères. Bottes aux genou en PVC et caoutchouc à embout d'acier. Résistance chimique supérieure aux graisses, huiles, les hydrocarbures, certains acides et les caustiques font de Flite un excellent choix pour les applications de transformations alimentaire et pétrochimiques.
Applications idéales: grande variété de transformation des aliments (produits laitiers, viandes, légumes et aliments réfrigérés/congelés), ferme/agricole, chimique et pétrochimique.
Résistance chimique: Graisses, huiles, cétones, alcools, hydrocarbures, acides, alcalis, caustiques et autres produits chimiques.


Conforme à la norme CSA Z195 pour les impacts aux orteils, la résistance à la perforation et les exigences ESR (Omega).
L'embout de sécurité en composite ne transfère pas le froid et ne déclenche pas les détecteurs de métaux.
La construction durable et sans couture est 100% étanche aux liquides et résistante à une large gamme de produits chimiques.
La semelle extérieure en caoutchouc nitrile antidérapante offre une adhérence supérieure sur les surfaces sèches et humides, propres et contaminés.
Fabriqué en Aeres 1.5.5® pour être léger et antifatigue. Calf-Relief Topline (CRT) n'est pas seulement élégant, il offre un espace pour les mollets plus facile à enfiler et à enlever.
Talon biseauté pour réduire la fatigue du dos et des jambes.
Indicateurs d'usure de la bande de roulement indiquant quand la moitié de la bande de roulement est usée.

Les semelles et les talons à résistance aux chocs électriques (ESR) sont destinés à réduire les dangers dus à un contact accidentel avec des circuits électriques sous tension, sous tension électriques conducteurs, pièces ou appareils. Les semelles et les talons ne sont pas destinés à porter dans un environnements de travail où des produits chimiques volatils ou des explosifs peuvent être présent, là où des chaussures conductrices sont nécessaire.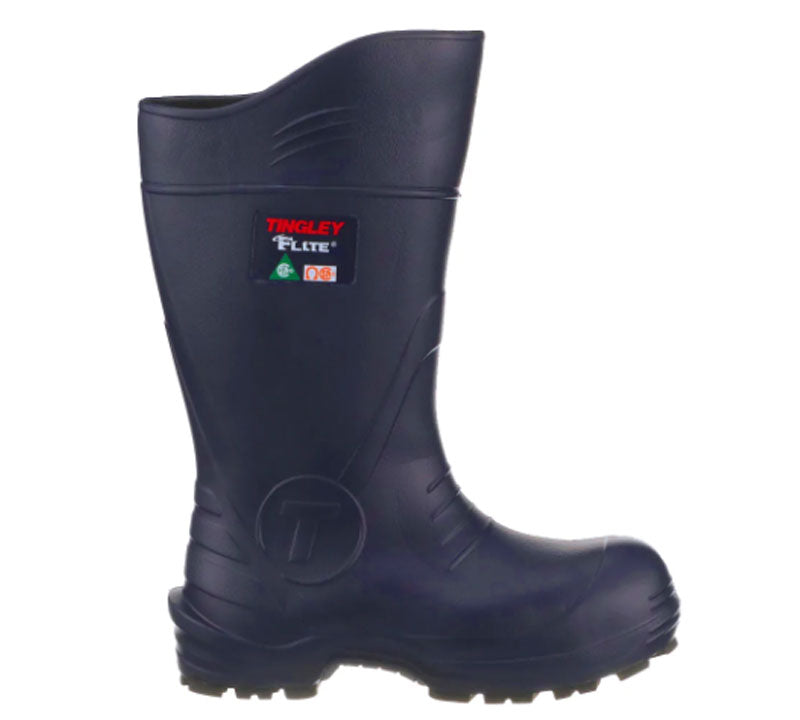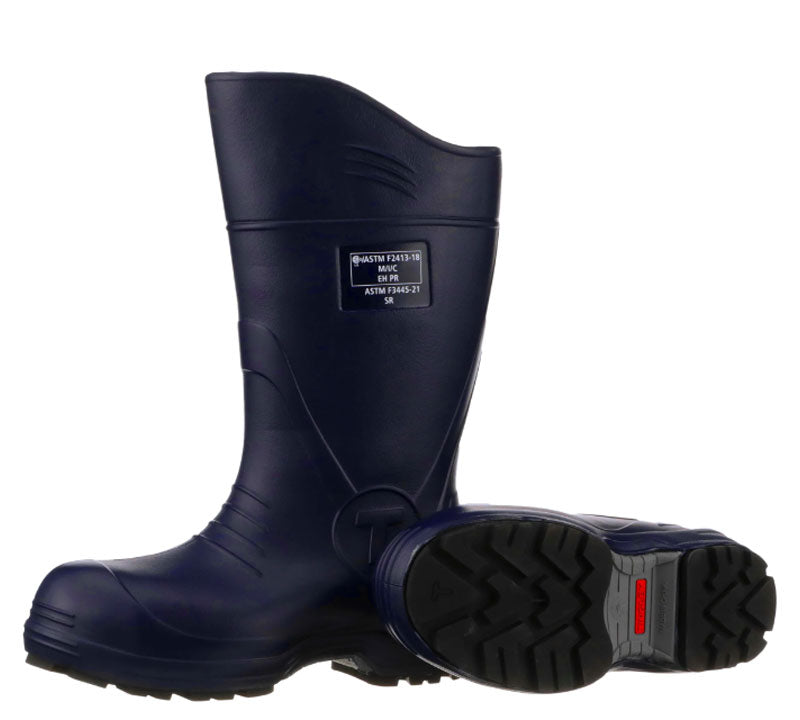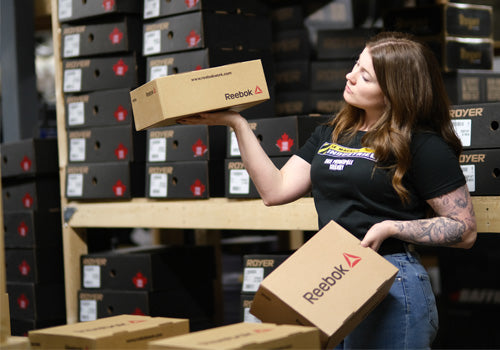 A VAST INVENTORY...
The Industrial Store benefits from a storage space of more than 15,000 square feet to manage a vast inventory of products offered by the most prestigious brands in the Canadian work shoe market.
About Free Shipping...

On orders of $99.00 or more for most regions of Quebec, we offer free delivery. For terms and conditions that apply, please read our Terms and Conditions section.

Quality products.

Le Magasin Industriel is proud to offer you quality products distributed by the biggest brands in the Canadian CSA work shoe market.

ROYER 601SP2

Shipping your order.

Our large inventory allows us to ship quickly and efficiently. If unusual delays are expected, a representative will contact you.